Welcome HEAV!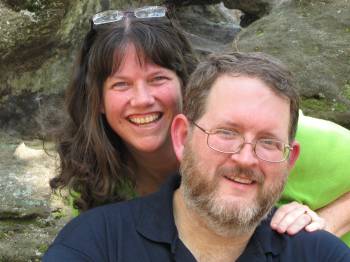 Hi! We're Hal & Melanie Young and we are so excited about coming to Richmond for the HEAV conference! We've spoken from Ontario to California in recent years, but somehow are just now making it to our neighboring state.
As a special SNEAK PREVIEW of the HEAV Conference, on May 29th at 8pm we're presenting a LIVE online webinar workshop FREE and JUST for HEAV:
The Joy of Teens: Seeing Your Children Walk in Truth
"You just wait 'til their teens!" is a warning all of us have heard, but our experience has put the lie to it. Sure, there are times of upheaval, but there's more than enough joy to make up for it. Join Hal & Melanie Young, parents of two homeschool graduates, two more teens and four more after them, as they share how to help your teens navigate the turmoil and how to really enjoy those last few years you have them at home.
We'd love for you to join us! We'll have video, audio, slides and an interactive chat for you, too. Just give us your email address and we'll send you login information before the session.
To Sign Up for the HEAV Sneak Preview: The Joy of Teens:
We won't use your email for anything except this Sneak Preview Workshop, so if you'd like to sign up for our own newsletter, you'll need to sign up separately. You can do that here:
To Sign Up for the Raising Real Men Newsletter:
See you there!
Hal & Melanie