Product Description
Need a Marriage Pick-Me-Up?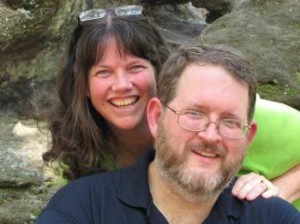 Tired. Stressed. Harried. Struggling financially. Arrrggghhhh.
Those are the most common words on our friends' Facebook statuses — and they're mostly Christians. When life becomes this hard, our marriages can take a back seat to survival. We become just coworkers and housemates when we're supposed to be so much more than that.
Marriage is the glue that holds our families together and we can't afford to let it get all stiff and crusty, can we? Enter…
It's a Marriage Retreat Online!
We'll meet once a week by webinar. You can see and hear us by webcam and you'll be able to see our slides, too. But, you'll also be able to chat with us privately and with the other attendees! We'll be able to interact and answer your questions as we go along.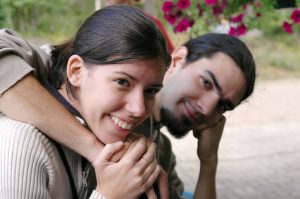 How to Fight Fair
Husbands and Wives Need Different Things
Becoming Friends Again
Learning to Really Communicate
Balancing the Workload
What Does Love Really Mean
Living Together in an Understanding Way
Saying I Love You in the Way They Can Hear
Rekindling Passion
Our webinars are man-friendly, funny, practical and Biblical!
Spend some focused time regaining the spark, rediscovering each other, falling in love all over again!
When you register for How to be Married to Your Best Friend Without Changing Spouses, you get access to ALL OF THIS:
LIVE SESSIONS: Next Series TBA. If you attend sessions live, you can ask questions and get personalized help and interaction with us! We would love to have you! All registered students will receive links to join us live online.
PRE-RECORDED SESSIONS: We recorded these sessions at our last live series Once your registration is received, you'll be sent the links to download pre-recorded sessions to watch whenever you like.
FUTURE SESSIONS: All alumni are welcome to join us for future live sessions whenever they like!
Add the book, My Beloved and My Friend: How To Be Married To Your Best Friend Without Changing Spouses, to your Retreat registration at a huge savings! Save 15-25% by ordering now!