Holiday Sale!
We're so excited to once again offer you GREAT gifts you can't get anywhere else! 
FREE SHIPPING on ALL Craftsman Crate 
$10 Flat Rate Shipping on Anything Else
NEW – FREE Men of Iron Poster with a $100 purchase while supplies last! "Such a classy, inspiring touch in our boys' room. I hope they read it a million times." – Julia, Iowa. We'll include it automatically, folded for ease of shipping, – a great stocking stuffer!
Scroll down for our 2021 Black Friday and Cyber Monday deals. Click on each photo to have each coupon added to your cart automatically once you add that item to your cart.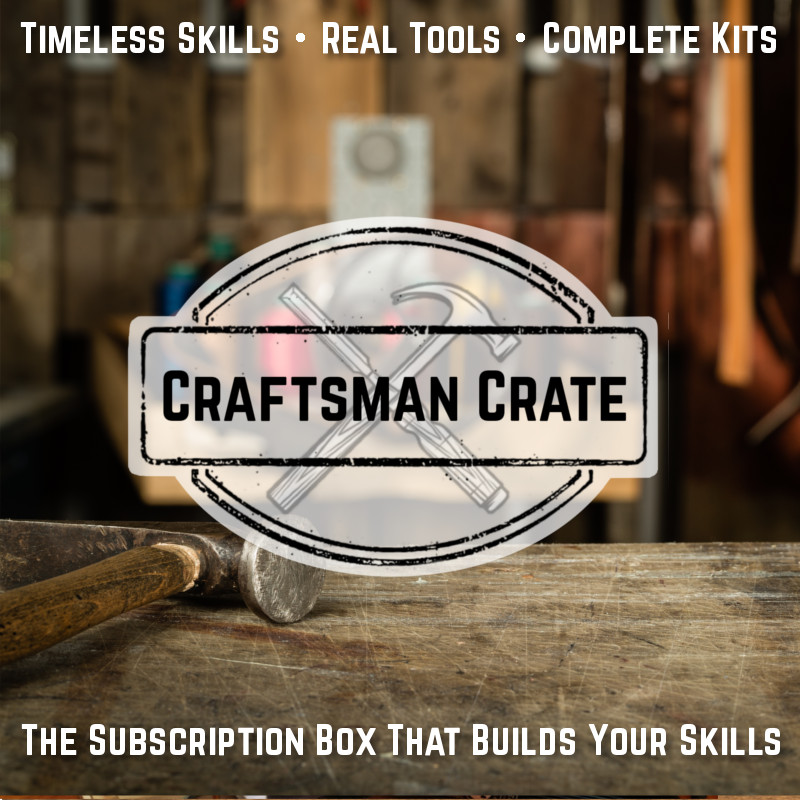 Craftsman Crate, the subscription crate that builds your skills, teaches artisanal craft skills using real tools in complete kits – no trips to the store! Loved by teens, adults, elderly folks, guys and girls, Craftsman Crate includes project options that appeal to a wide variety of interests and ability levels.
HolidayCrate21 – $21 off a 3+ Month Subscription of Craftsman Crate includes FREE SHIPPING! 
or
CrateTen – $10 off a Monthly Subscription to Craftsman Crate includes FREE SHIPPING!
NOTE: Craftsman Crate coupons don't play well with others, so you might need to check out your subscription separately from your other purchases for the coupons to work correctly. If you have two purchases, each less than $100 that together are more, just tell us in the notes and we'll send you the gift with purchase mentioned above!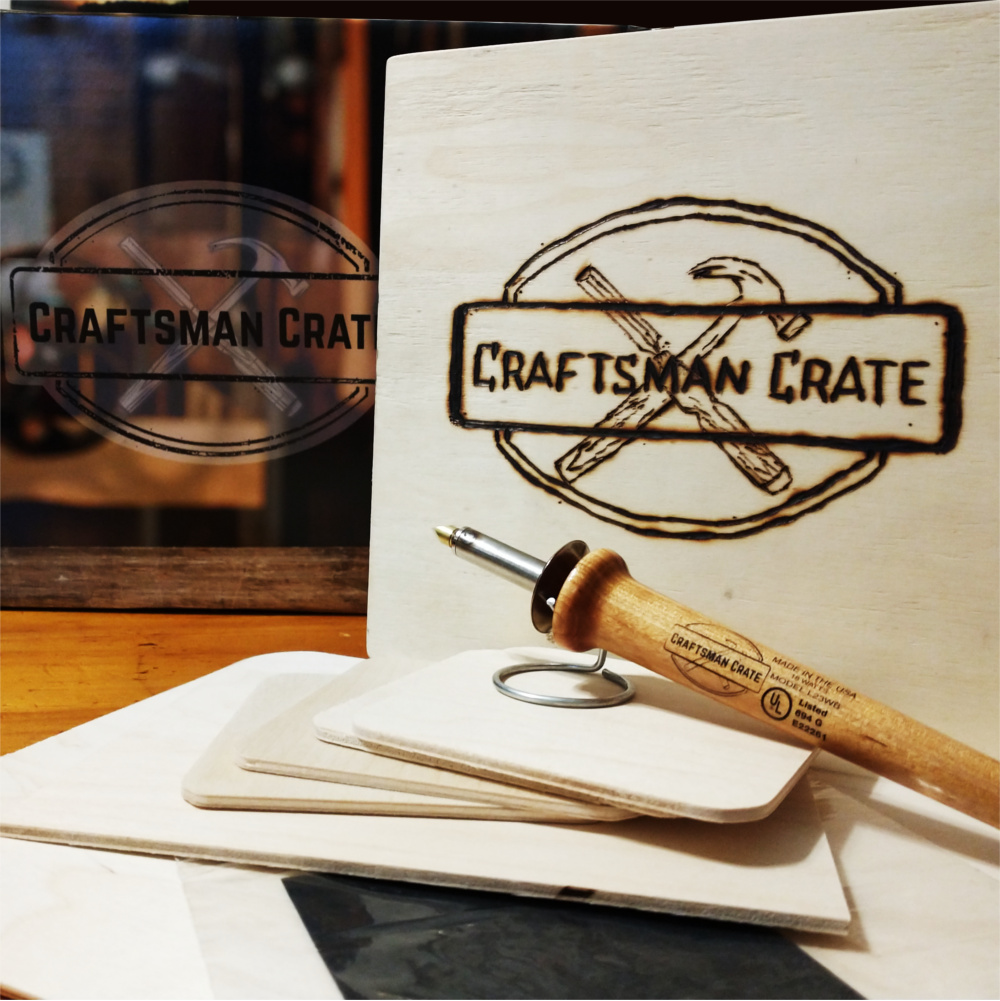 Past Craftsman Crates are available for individual purchase while supplies last – get crates you may have missed!
PastCrate10 – 10% off Past Craftsman Crates includes FREE SHIPPING!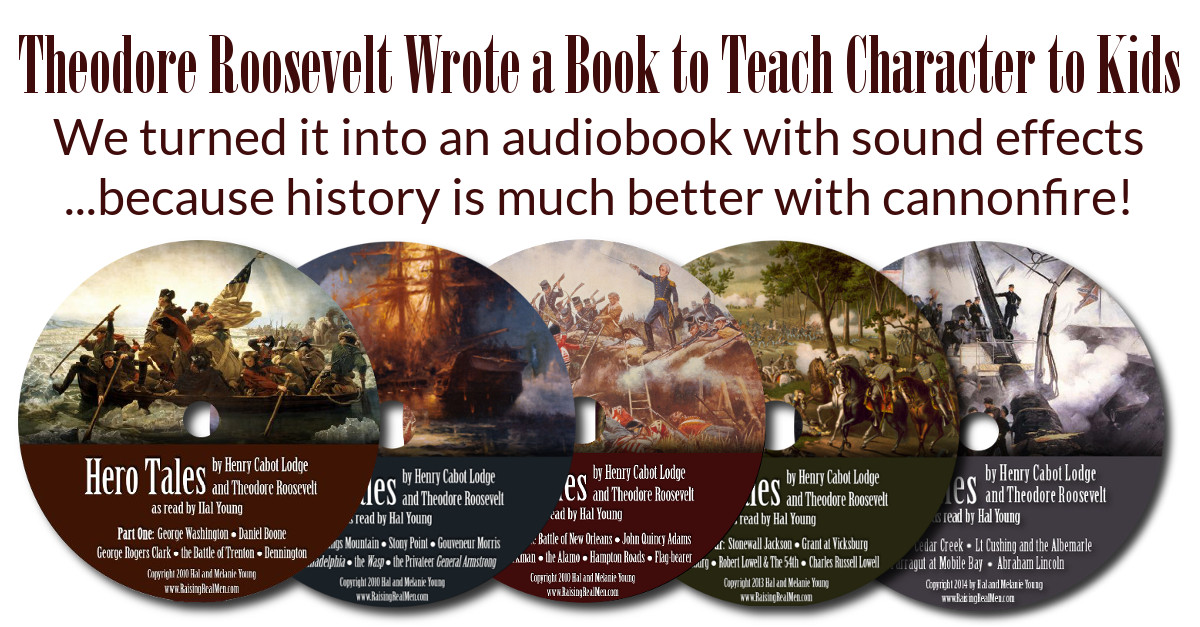 We've turned our family's favorite books, the ones that our adult kids say developed their characters, the ones we all thoroughly enjoyed, too, into audiobooks so we could enjoy them together – and travel or work while we do!
AudioDL50 – 50% off Downloadable Audiobooks we Publish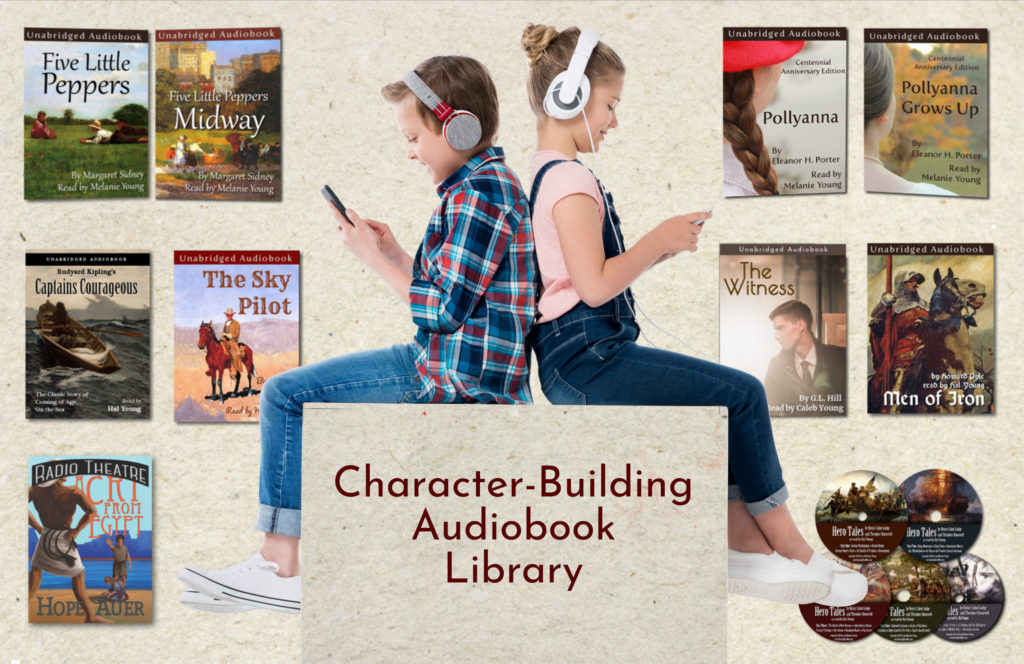 AudioCD25 – 25% off CD versions of Audiobooks we Publish INCLUDING the Character-Building Audiobook Library!!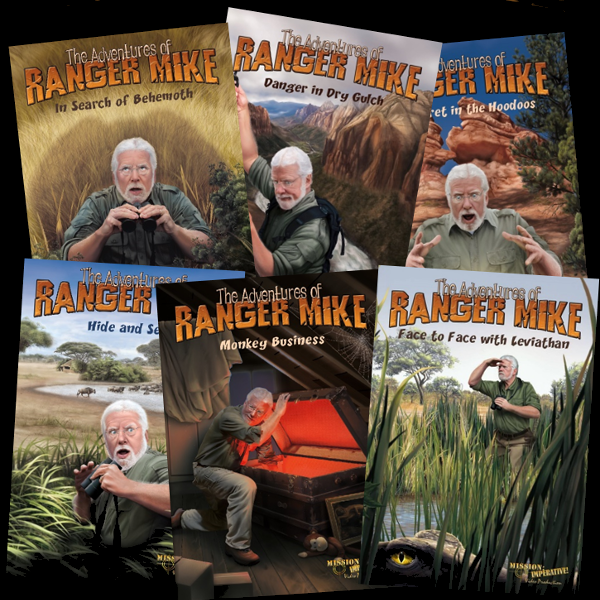 For the first time, we're also discounted the carefully curated audios and dvds we carry from other publishers. Our family LOVES Sugar Creek Gang, which helps us see what it looks like for a kid to follow Christ while we enjoy great adventures, Ranger Mike, which teaches the glories of creation (and a young earth) to kids in a fun way, and G.A. Henty novels, which have taught our kids a boatload of history and character, too.
AudioOther10 – 10% off other CDs and DVDs, like Sugar Creek Gang, Ranger Mike, and Henty
One of our adult sons says Dianne Craft's resources for struggling learners changed his life. He didn't read until he was eleven, but now he's a college grad, a financial analyst, and a real estate investor.
LearningHelp10 – 10% off all our resources for Struggling, Gifted, and Different learners, including Dianne Craft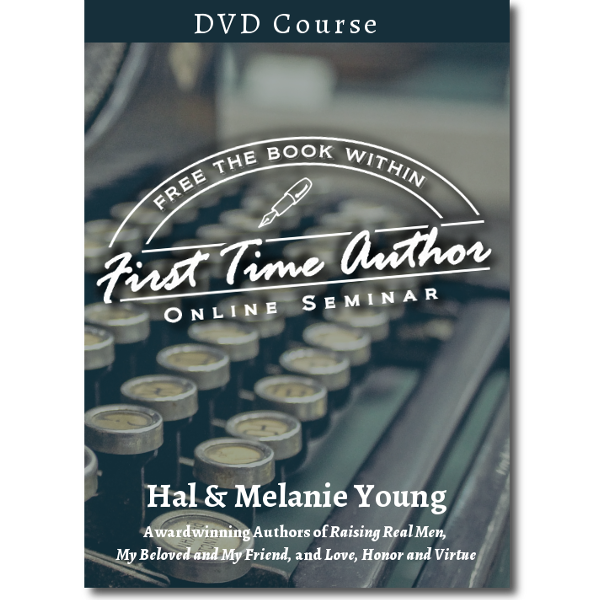 Have you got a book in you? Are you an author who just hasn't written that first book? This will help you get the book out of your head and into a manuscript, get it published, and get readers to buy it!
AuthorTen – $10 off the First Time Author Seminar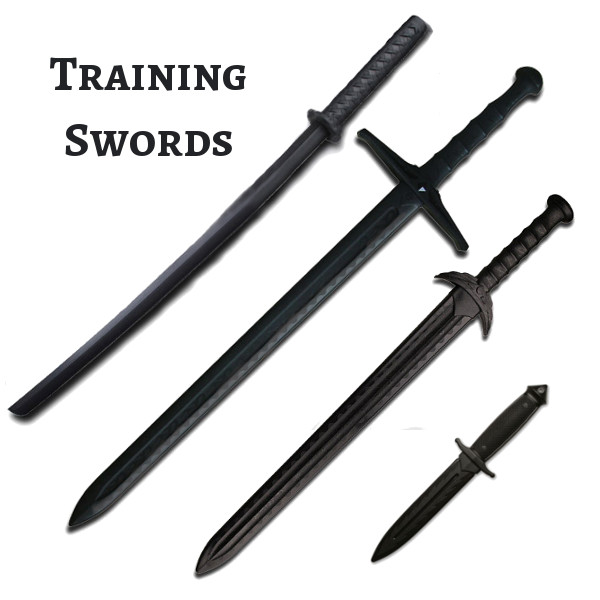 Our adventure gear will give your kids tools to grow their imaginations! Plus, our stuff is nearly indestructible. After raising six sons, that's really important in our book!
SwordTen – 10% off all our Training Swords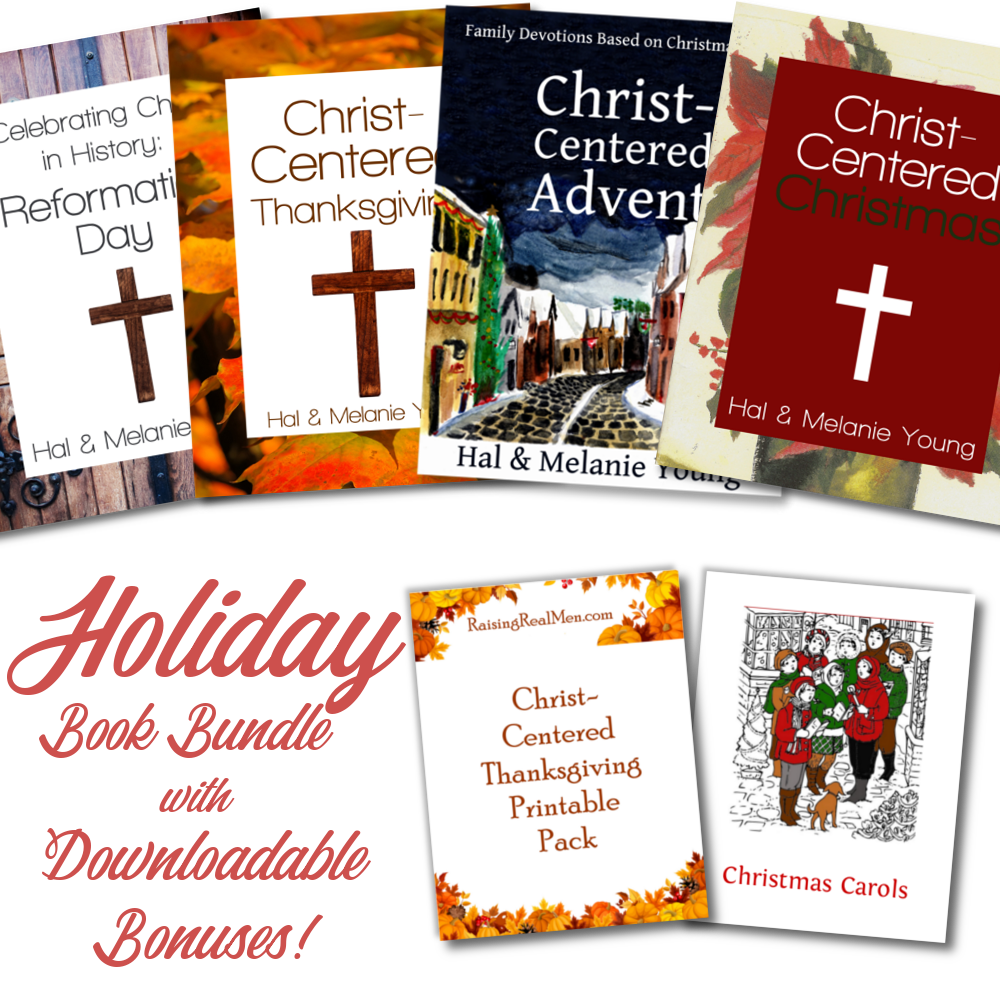 Make your holidays less stressed and more fun and more Christ-Centered! Our new advent devotional will teach them time-honored carols and the theology and scripture behind them.
holidaybook15 – 15% off all our holiday books and bundles!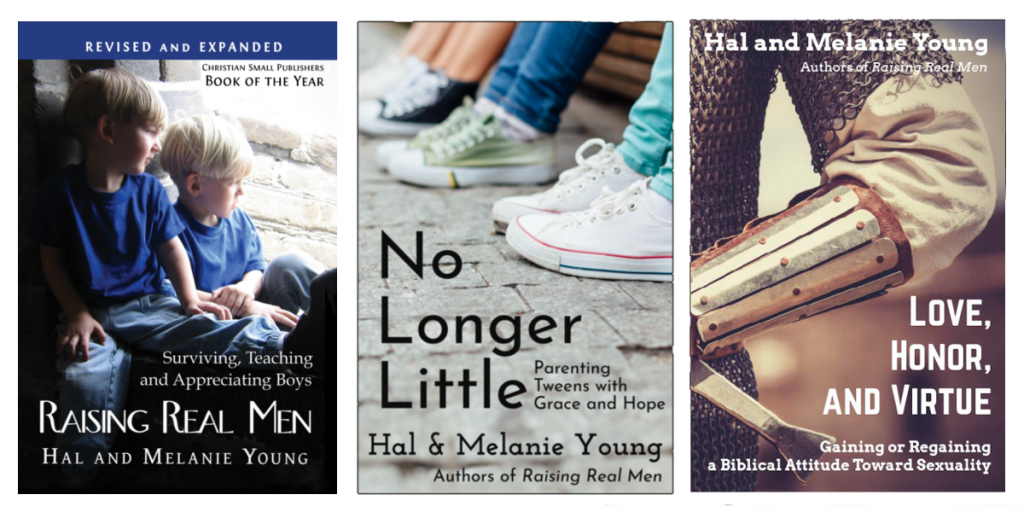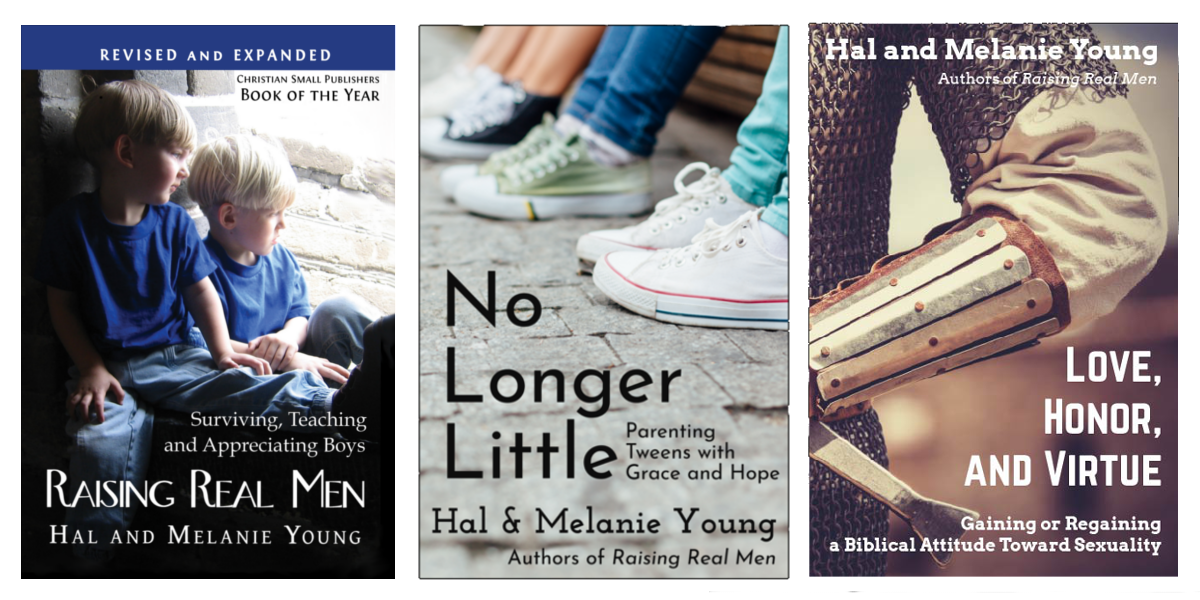 BookBlessing15 – 15% off books by Hal & Melanie
Thank you so much for supporting our ministry by shopping in our store!
Merry Christmas!
Hal & Melanie