Three Free Gifts with Purchase!
in

Welcome friends!

Do you know what we're thankful for this year? You! We're grateful you read our blog, listen to our podcast, follow us on social media. We're grateful the Lord has used us in some of your lives. We are so thankful that you shop on our site. Your purchases keep this ministry going!

We want to bless you in return, so we're putting practically everything on sale, PLUS…

Flat Rate Priority Mail Shipping for only $10!*

FREE Hero Tales CD with a $20 order! Add volume 1 of our popular Hero Tales from American History to your cart and use the coupon code HeroGift to get it free! (or take $7 off the whole 5-CD set!)  Add your selection to the cart first and then the coupon.

FREE Camping Multi-Tool with a $50 order! Add the Multi-Tool to your cart and use the coupon code freetool to get it free! Add the tool to the cart first and then the coupon.

FREE Men of Iron Poster with a $100 order! Add the Men of Iron Poster to your order and use the coupon code freeposter to get it free! Add the poster to the cart first and then the coupon.

You can get all three freebies with your order! 

You can get another FREEBIE when you Check out our Gift Guide for Boys!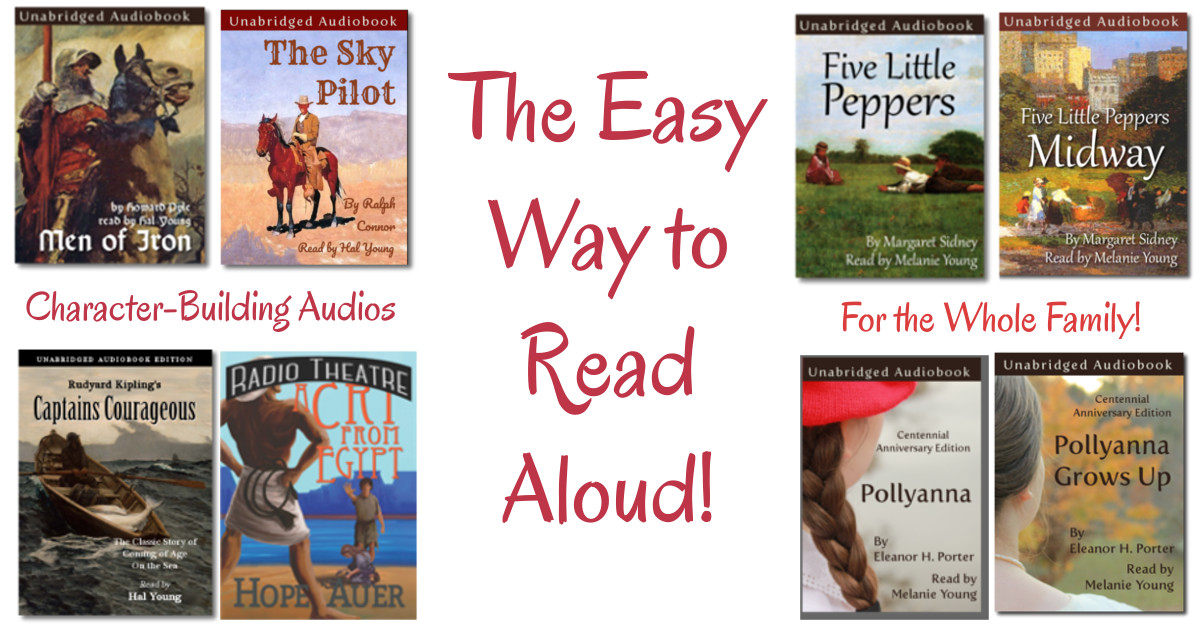 Be sure to check out, too, our Craft Kits for Teens, including Chain Mail, Wood-Burning, Calligraphy, Sketch Artist, Leather-working, a Chef Kit, and our NEW Basketry kit!
Our classic children's literature audiobooks are a treat for the whole family. The Pollyanna series is hilarious – and teaches our kids to be more grateful. Captains Courageous and Men of Iron are classic stories about becoming a man that both strongly influenced our boys. The Five Little Peppers series teaches that people are more important than things in a fun way. Hero Tales by Theodore Roosevelt teaches character through American history and has sound effects, too, because history is way more interesting with cannon fire! And The Witness and The Sky Pilot challenge teens to consider how to live out their faith in college, relationships, and real-world evangelism.
Our teens LOVE our training swords! They're the weight and balance of real swords, but they're made of super-tough polypropylene so our teens can really go to it, with no risk of splitting each other's heads open! (New this year, a Japanese katana design!)
We've got tons of great gifts! The Come Away Weekend marriage retreat, books for parents and kids both, shirts that allow you to wear your faith. Tons of things you can feel GREAT about giving — and support our ministry, too! Just click "Shop" at the top of the page!
Your friends, 
Hal & Melanie
*$10 Flat Rate Shipping excludes Alaska, Hawaii, and international orders.